10 Ways to Boost Member Services Adoption Via Social Media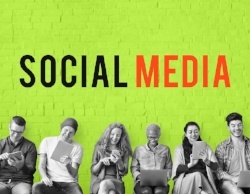 There's no ignoring the prevalence of social media in almost everyone's life. We are constantly checking our feeds to see what's happening, seeking new information. Marketers around the globe are taking full advantage of this constant stream of attention and your credit union should too. Millennials, the largest generation in US history, live almost exclusively through social media and reaching them should be a priority. Here are ten tips to create awareness and draw attention to your credit union member services.
Financial Tips. You are providers of financial services, and thus well versed in common issues that members may face or questions they may ask. Answer these question on social media. Chances are if three members have asked the same question, there are many many more that also want to know the answer.
Show Your Community Spirit. Share posts about local businesses and community members. Showing your support of your community will resonate with social media users. Your community will benefit from the added attention as well.
Tip Videos. Quick, simple videos giving valuable information are solid gold on social media. Share tips on how to pay down college debt or how to plan for a home purchase. This medium is particularly valuable because it's so shareable and viewers can easily pass it on to their friends if they find it helpful. Who knows, maybe you'll even go viral!
Facebook Live. Not all of your videos need to be professional. Use your smart phone to record an event, film signage while you discuss current promotions, or take followers on a tour behind the scenes of your credit union. Facebook Live allows followers to watch you as you record, and even comment and like what they are watching as you are recording it. If you don't like how the recording went, you don't need to post it - you can easily delete it, or you can choose to record first then post it once you had a chance to review.
Share Testimonials. One of the pillars of social media is the "shared experience" - when one person likes something, their friends jump in to show they like it too. When you post testimonials from real customers, people will feel connected personally if they relate to the positive experience.
Have a Contest. Drive interest in your posts by having a simple contest. One idea is to ask for creative selfies with your logo in them. The prize could be as simple as an Amazon gift card. You can use contests to gain page followers as well.
Employee buy in. When your employees are engaged with you on social media this shows the world your employees are happy working for you and they are excited to be in their jobs. Plus it gets your message out to more people through their friends and family, who are more apt to react since they know someone who works there. Encourage, and perhaps even reward staff for actively sharing and liking posts...The person with the most social activity on your account for the month gets half day off or a Starbucks gift card.
Promotions and Specials. Of course, social media is a great place to share your credit union member services offers. But, just be mindful to not use it ONLY to post offers or people will unfollow you because they don't like being constantly sold to. Stick to the 80/20 rule. 20% sales offers and 80% of every other kind of content.
Blog. Blog. Blog. This is one of the most fundamental pieces of a social media marketing strategy. Use a blog to regularly share valuable information to your readers. Establish yourself as an industry expert and a resource for useful insights and guidance. The more content you produce, the more likely you are to be noticed. Make your content valuable and centered around the services you offer without being overly sales-y.
Humor, in moderation. Having a good sense of humor shows your credit union's personality. But don't overdo it. Too much humor can be misconstrued as trying too hard or being too cheesy. Remember you are a credit union, not Comedy Central.