That is no longer the question!
Friends, Credit Unions, countrymen, lend me your ears; the necessity of a mobile banking app is indisputably present in today's financial world. The measureable demand for all things mobile, including apps, is clear in the research done by Gartner. They projected that app downloads will nearly double each year with 2014 at a staggering 81.4 billion apps downloaded. Coupled with the 32% of app downloads being finance-related, according to the Credit Union Insight article Does Your Credit Union Need an App? by Mark Arnold, we're talking about 2.6 billion finance app downloads projected in 2014!
"Strong reasons make strong actions"
More and more credit union members belong to a lifestyle of mobile technology and are looking at ways to integrate the requirements of their financial lives into that lifestyle.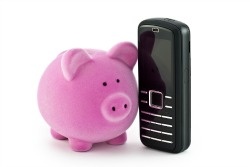 A friend of mine recently told me that he was tired of the runaround he was getting at his bank, and wanted to know if I would recommend any local institutions to switch to. Being a credit union guy to the core, I naturally suggested two or three CUs in the area that provide great services, have friendly staff, and offer attractive rates. Somewhat dismissing of my list of benefits, he instead asked me one thing: "do they have a mobile app?"
Honestly, I wasn't surprised in the least that my friend, a self-proclaimed tech geek, would be interested in a mobile banking app. It did, however, give me pause when he uttered his next sentence: "I won't bank with someone who doesn't."
This cemented a notion I had already been pondering: No longer is a mobile banking app merely a convenient perk for members. It is expected and required. What's more, to provide a mobile banking app that is not only a tool for members to view balances and perform basic transactions, but one that extends the very credit union into a member's pocket, is to truly succeed. Innovative ideas like mobile lending, remote control cards, location services, and remote deposits, all that can be available through your credit union core technology, give the member control.
Every credit union needs a highly-functional mobile banking app to stay competitive and viable. You can't afford not to.