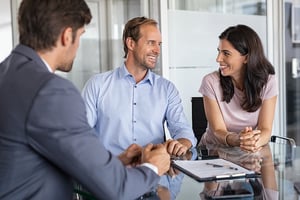 Every time we talk about adding new services or planning for member onboarding improvement, the goal is to "reduce friction." This means when someone is trying to accomplish a goal, you help them achieve it with as little resistance and as few steps as possible. You want the experience to be easy. This is especially true during account opening as it can set the expectations for the member experience moving forward. Here is a quick reference on what a member will need and an explanation of why you need it.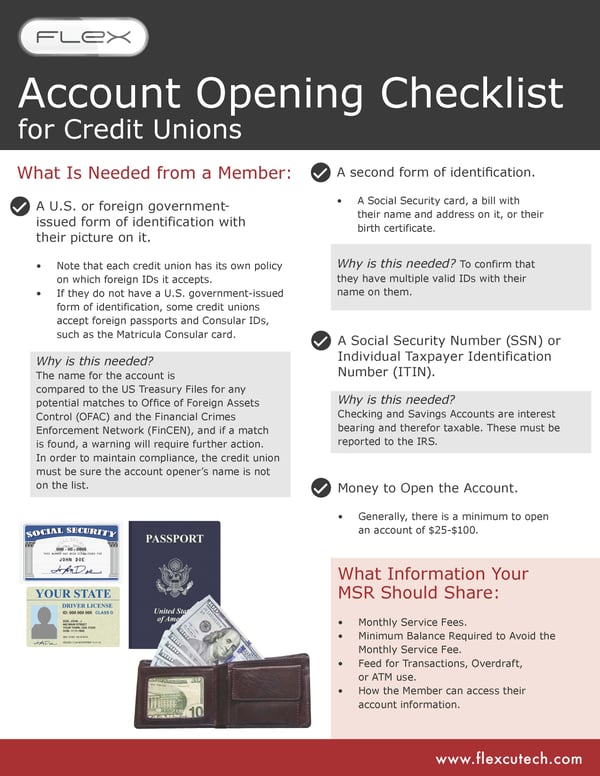 What is needed from a Member:
A U.S. or foreign government-issued form of identification with their picture on it.

Note that each credit union has its own policy on which foreign IDs it accepts.
If they do not have a U.S. government-issued form of identification, some credit unions accept foreign passports and Consular IDs, such as the Matricula Consular card.
Why is this needed? The name for the account is compared to the US Treasury Files for any potential matches to Office of Foreign Assets Control (OFAC) and the Financial Crimes Enforcement Network (FinCEN), and if a match is found, a warning will require further action. In order to maintain compliance, the credit union must be sure the account opener's name is not on the list.

A second form of identification.

A Social Security card, a bill with their name and address on it, or their birth certificate.
Why is this needed? To confirm that the applicant has multiple valid IDs with their name on them.

A Social Security Number (SSN) or Individual Taxpayer Identification Number (ITIN).

Why is this needed? Checking and Savings Accounts are interest bearing and therefore taxable. These must be reported to the IRS.

Money to Open the Account.

Generally, there is a minimum to open an account of $25-$100.
What information Your MSR should share:
Monthly Service Fees.
Minimum Balance Required to Avoid the Monthly Service Fee.
Feed for Transactions, Overdraft, or ATM use.
How the Member can access their account information.
Ensure Your Members Onboard with Ease
New member onboarding for your credit union is a critical time where you need to communicate early and often and make things as easy as possible for your members to find the answers they need. This checklist will help you get them prepared to bring the right materials and know why they are important. Our Member Onboarding eBook can be another tool in your arsenal, too.