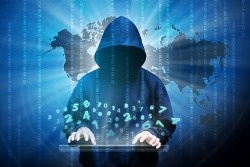 There are multiple ways to go on the offensive against cybercriminals. Creating firewalls and installing antivirus software aren't the only solutions to protecting your credit union data. There are also system failures and outages that can pose significant threats. Without a solid disaster recovery plan in place, it becomes survival of the fittest. Those that can withstand the blow and recover fastest have the greatest odds of long-term survival.
"Hoping for the best, planning for the worst," is how cybersecurity consultants live day-to-day, said Hold Security in an article by the Credit Union Times. Another day, another story of hacking to serve as a reminder to take cybersecurity and disaster recovery seriously. Security firms are always on constant alert and hoping that businesses of all sizes in all industries are taking security measures seriously. And businesses today aren't as surprised by news such as the latest theft of 272 million email accounts and passwords.
In short, this most recent incident revealed a Russian hacker obtained login credentials from Russia's most popular email service (Mail.ru), but the list also included tens of millions of accounts from three U.S. email providers (Yahoo, Microsoft and Gmail).
This latest episode was first spotted by cybersecurity firm Hold Security. The young Russian hacker was advertising 272 million user records for email accounts on a dark web forum, offering the stolen credentials for sale for less than $1, according to media reports.
As millions of credentials are floating around the underground, potentially going to anyone that is nice to the hacker, it's a strong reminder that there are likely other hackers out there that haven't been discovered yet. What would happen if your member data got into the wrong hands or if you are suddenly faced with a ransomware attack? Do you have a disaster recovery plan ready? Has it been tested and updated over the years?
Although no one has been harmed (yet) with this latest data breach, let's not take the chance that the next one won't have a dramatic outcome. FLEX assists credit unions in not only disaster preparedness, but in recovery should a data breach or other catastrophe strike.