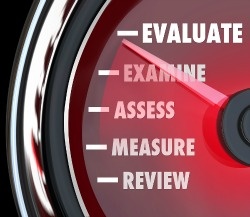 The task of performing a credit union core system review can be overwhelming. With the rapidly changing world of banking technology and the fact that the average age of a credit union member is over 50, credit union execs are looking for ways to use technology to attract younger members. This inevitably entails a review of the core.
Pew Research Center broke down population estimates and determined there are now 75.4 million living millennials, which is a half-million more than the 74.9 million living baby boomers. Gen Z is not far behind with roughly 73.6 million living people born between 1999 and 2015. The demands from these younger generations are begging for the attention of credit unions, and many CU's are looking at this as the right time to review their core technology. Here are some items to keep in mind when approaching a core system review:
Know yourself: Know the needs of your organization. Identify what matters most to your credit union and don't lose sight of it. While it's always a good idea to explore new solutions you hadn't considered before, don't get distracted with solutions to problems that you don't have. Every solution has its strengths, and every credit union has its own priorities. Line up your priorities and ensure you are not looking to fill a void that you didn't have to begin with!


Trust yourself: When confronted with the burden of a core processing review, I often see highly trained and experienced credit union personnel surrender their review process to others when there are no better people to execute and evaluate potential solutions than those that use the system most. Although advice from IT personnel might be important, the credit union's operational business experts should be the people spearheading a core processing review. I have always maintained that the best technology is the kind that we can all understand. If any core product earns the endorsement of your operational business experts, then you should be confident that the technology behind it is likely pretty good. I say again, trust yourself; you and your people are your best authorities.


Dig Deeper: Understand what you're being sold. Don't rely on documentation in the form of RFP responses. Sales and technical professionals can turn the simplest of matters into a complex decision, in order to lead management toward the ends that best suit their agenda. Get your hands dirty and explore the software. Have the people on your team that actually use the core daily also get involved and put it to the test. And as said before - trust your operational business experts. Be skeptical of proposed solutions whose merits are based in technical concepts, new technologies or features that you may not understand.

Question Consultants: On the same note as digging deeper, some credit unions will engage consultants to perform a review for them, thinking they are relying on industry experts. In my experience, many consulting services create a time-consuming process designed to project value while yielding a predictable brand name result in order to achieve a risk adverse objective. Don't limit your field of potential vendor candidates just because they are beyond the consultant's small pool of preferred core systems. Consultants can give you some valuable insight, but trust yourself and your employees who use the core first and foremost.

Embrace integration: Integration is a powerful concept.

Software integration weaves all parts of your operation into one, designing for optimal efficiency across the entire system. Don't fall for tactics that insist interfaced systems are integrated systems.

The truth is that interfaced systems are limited by definition. And, as such, they will never achieve the same degree of efficiency and automation that a comparable set of core system features might achieve. In your core review, focus first on the core. Recognize that third-party solutions are important, but their importance is transitory. Don't just look for a core that can accommodate third-party solutions. Find a core that is evolving to make those solutions unnecessary, with features like mobile banking, internet banking, paperless, check-21 capture, and online credit cards built right into the core.