4 Tips to Successfully Implement Credit Union Mobile Lending
Recent market research has illustrated the potential for credit union mobile lending solutions and even suggests that if it's not a part of your short-term strategic plan it should be. According to recent Pew research, 78% of adults in the country own a mobile phone and 43% of them regularly use their smartphone for financial management and mobile payments. Further, CUNA Mutual Group statistics report that 550 credit unions using their company's online lending technologies have received $2.4 million in mobile loan requests per day. This is evidence that credit union members are doing their due diligence in researching what is available to them and that providing a customized personal mobile lending solution is important.

Added to Pew's research is the Millennials' role in lending. They are proving an important part of the mobile banking picture, whether it is for a new mortgage or an auto loan. In the auto lending world, in particular, speed is the common denominator for most shoppers - and why wouldn't it be? The speed with which loans move through the lending channel rely upon the member conducting online research before the trip to the dealership. Add to this, lenders striving for rapid pre-approvals and applications processes that move past traditional paper channels, and you gain further insight into the natural progression of technology pointing us toward using phones to apply for loans.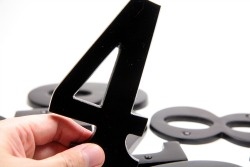 There is still time to be out in front of the "loans via mobile phones" movement, but you can't afford to get it wrong. Consider these 4 points for help:


Get the technology right: A Mobile Lending solution must provide convenience and simplicity. You don't want your members feeling they have wasted their time, and second chances are hard to get. For those tech-savvy Millennials, make sure you have the most current and 'best-of-breed' apps, seamlessly integrated by using the best core technology.
Educate your members: Remember that many of your credit union members may be wary of new technologies, especially when it involves sharing financial information. A little education will go a long way to smoothing and completing the application process.
Integrate: Select a mobile platform that allows integration of your lending solution within your mobile app. This will provide your members with a seamless experience allowing for single sign-on access to all credit union products and services.
Customize: Choose a solution that will allow for the customization of loan types. This will ensure a smooth application process and efficient use of member time. Further, a personalized application process has shown to increase the online application completion rate by 10%; something already present and practiced within the Credit Union Difference.
We invite you to learn more about Mobile Lending and credit union core technology.