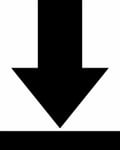 While mobile banking app use took off in 2015, with member adoption of credit union apps growing by 35 percent on average, nearly 88 percent of U.S. adults did not use mobile banking because they felt their needs were being met without it.1 In contrast to that statistic, credit unions are still meeting more success with member usage of their apps, with the best performing credit unions increasing their mobile app usage by around 60 percent.2 Is your credit union app experiencing a similar rate of growth? If not, here are some ideas to help your members adopt the technology:
Ask. "We miss 100 percent of the sales we don't ask for," a quote made famous by author and motivational speaker Zig Ziglar, hits home here. Ensure that your employees are asking your members "have you downloaded our mobile banking app yet?" Start the conversation. Encourage follow-up questions to get more details as to why members haven't downloaded the app and what is slowing down adoption at your CU. For those that have the mobile app, but aren't using it, asking may provide you with useful information on how to improve your offering.
Assist. Credit unions are generally perceived as having better member service than banks and should embrace that role when it comes to their mobile banking platform. Train and educate your own employees first and foremost, and encourage them to show members how to find the app in iTunes or Google Play and, with their permission of course, download it for them.
Entice. Show members mobile app features on your own phone and how easy it is to accomplish everyday banking needs, such as depositing a check or turning off your debit or credit card. Many credit unions have test accounts that can be signed into for demonstration purposes. It is much easier to comprehend how easy something is by showing them than writing an explanation in marketing material.
Assure. As we discussed in our article 6 Consumer Financial Habits in 2015, security and privacy of personal information remain common concerns for mobile phone users. Forty-two percent of mobile phone users surveyed think personal information is "very unsafe" or "somewhat unsafe". Train your frontline employees on the security of mobile banking and mobile apps so they can easily explain and assure members that their mobile banking experience will be secure. Also, consider putting together a marketing piece with the purpose of assuring members that mobile banking apps are secure.
I

ncentivize

Members. Run a campaign such as a raffle for a prize. Everyone loves prizes! "Show us our mobile app on your phone, and receive a raffle ticket for our monthly drawing."
Employees. Encourage your employees to take the time to ask, assist and entice by awarding them with a separate raffle for an employee prize for each new mobile conversion.
These are just a few ideas. Get creative. Mobile banking is crucial to the ongoing success of your credit union, especially when it comes to capturing new members, and even more so important when courting millennials.
1. http://www.statista.com/statistics/244250/reasons-why-us-users-didnt-use-mobile-banking-services/
2. http://www.rexcuadvice.com/blog/credit-union-membership-grows-mobile-app-adoption-improves